Playa Hermosa Costa Rica- Aug. 7th to 14th 2023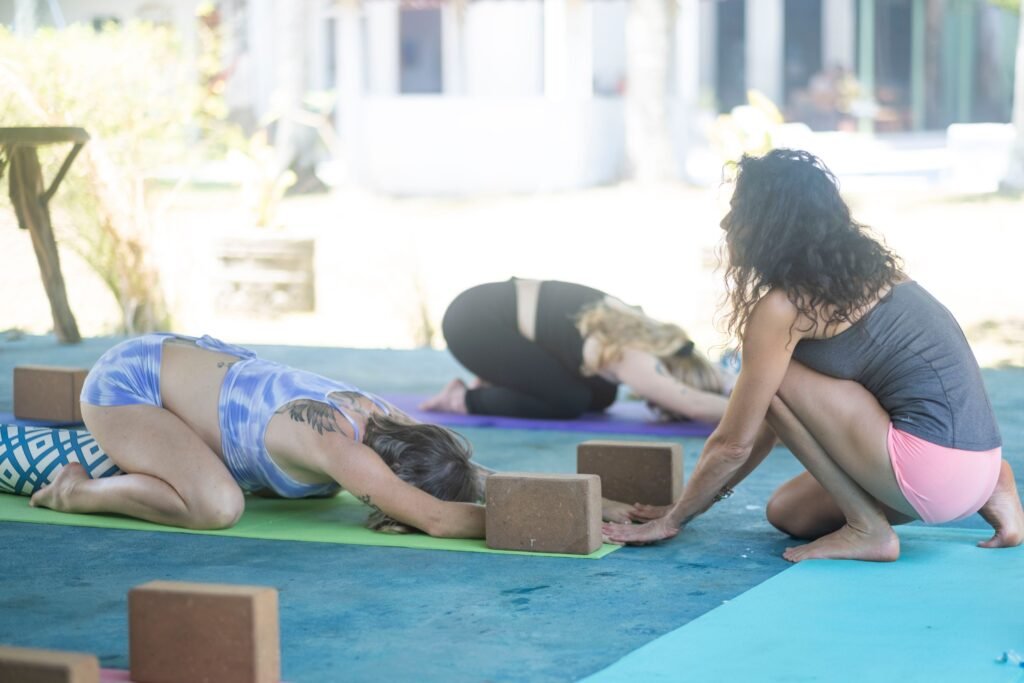 Whats included:
-7 nights at Hermosa Beach House
-2 healthy meals, plus snacks
-Sound Bowl Technique Immersion
-Daily yoga/meditation
-Intention Bonfire
-Rain forest hikes
-Transportation from SJO airport

SOME PERKS
-Intention setting beach bonfires
-Welcome gift
– Fair well dance party
-Sunrise coffee and smoothies
-Down time to relax and explore
The retreat includes several days of immersive training in the practice of using singing bowls for therapeutic purposes. This will help you cultivate your sound healing tool kit.
During the retreat, participants will introduction and experience frequencies of singing bowls, as well as daily yoga meditations. You will learn how to incorporate sound healing in your practice. Leave this beautiful experience with the tools to promote physical, emotional, and spiritual well-being.
LOCATION
Playa Hermosa is a beautiful beach located on the Central Pacific coast of Costa Rica, about 5 km south of Jaco. The beach is known for its breath-taking views. Come let the magic of the Costa Rican rain forest and Pacific Ocean heal your soul. This Boutique Hotel has the most amazing ocean front pool.  Feel at home on vacation with comfortable accommodations. Hermosa Beach House has amazing staff with great attention to detail. You can expect great Wifi, AC, daily room service, fresh coffee, and always a smile.
Level One Sound Bowl Technique
The training covers a range of topics related to sound bowl healing, including the different types of singing bowls and their unique properties, the various techniques for playing the bowls to create specific healing vibrations, and how to integrate sound bowl healing into a wider therapeutic practice.
You will practice playing the bowls themselves, both individually and in groups, and receive feedback and guidance from experienced teacher and practitioner. There will be opportunities for meditation, yoga, or other complementary practices to further deepen the experience.
At the end of the retreat, participants will take home the frequency of love from sound bowl healing. These tools can be used to build a career in sound therapy, or simply to integrate sound bowl healing into an existing holistic health practice.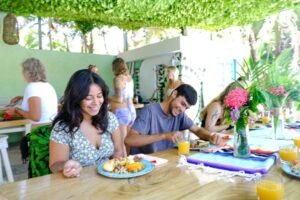 NOURISHMENT
Healthy food provided at a healing retreat is designed to nourish the body, promote health and well-being, and support the practice of yoga and meditation. The food is typically plant-based, whole foods, and often organic and locally sourced when possible.
The meals served at this retreat may include a variety of fresh fruits and vegetables, whole grains, fish, nuts, and seeds. These foods are rich in nutrients such as fiber, vitamins, and minerals, and can help to support a healthy digestive system, promote balanced energy levels, and support the body's natural healing processes.
Meals may be served buffet-style or family-style and are mostly vegetarian. We also provide options to accommodate dietary restrictions or preferences.
MEET THE HOSTS
Tammy Crusberg
Tammy was born to be a healer. Her infection positive energy and crystal eyes will draw you in. Her open heart will allow the space to heal any part you are looking to heal. Her realization that sound heals is her super power.
Tammy's overall methodology is to create universes of emotional health hangouts. She was a student of Vispassana Meditation and an expert in new emotional health therapies. In her early twenties she worked in trauma and crime clean up. She also worked in the hoarding help industries around the world. She shared suffering with many clients which drove her own need for some answers. Sound healing and the info that she cultivated saved many lives as well as her own. Now she is the owner of Beyond Sound Healing, her work is to connect with other healers to help them step into there healing power thru sound.
Robyn Brett
All would agree Robyn is a breath of fresh air. Robyn has been hosting annual yoga retreats at the Hermosa Beach House.  Knowing her is a gift, Robyn's positive and fun vibe will ensure a relaxing and comfortable environment.  Yoga with Robyn daily is a really fun way to start your day.  After working in a busy downtown Family Law Firm for 15 years, she left my corporate job in 2014 to acquire her initial 200-hour YTT Yoga Teaching Certification in Fiji.  Since then she have obtained a 300 hour Advanced Teacher Training Certification in Maui in 2019.  Now has the following certifications with Yoga Alliance:  E-RYT 200, RYT 500 & YACEP.
She is fully insured, registered with Yoga Alliance and remain up to date on my First Aid/CPR Certifications.
Robyn has experience in teaching large group yoga sessions at Community Centres, Senior's Communities, Special Needs Communities, Corporate Offices and private one on one or small group sessions and have successfully held many Yoga Retreats.  She is certified and trained in the following:
"Practicing Yoga regularly relaxes the mind and calms the body.  There are many different types of yoga to suit a variation of needs. If you are disabled or are restricted in any way, know that any BODY can do yoga and there are many options for you!  Discover your mind, body and spirit!" Love Robyn
Julie Frazee
Owner of the Hermosa Beach House, hostess extraordinaire. She has raised her family in Playa Hermosa and has the secrets of natural life and how to make the most out of life while striving for longevity.  She is up early and will be serving all your meals with her amazing staff and a smile.
She works very hard to provide and maintain an amazing healing space. This family owned beach paradise is her way to share this healing vortex with the world one vacation at a time.  She wants every guest to feel special and take a piece of love from Cost Rica. "Pura Vida"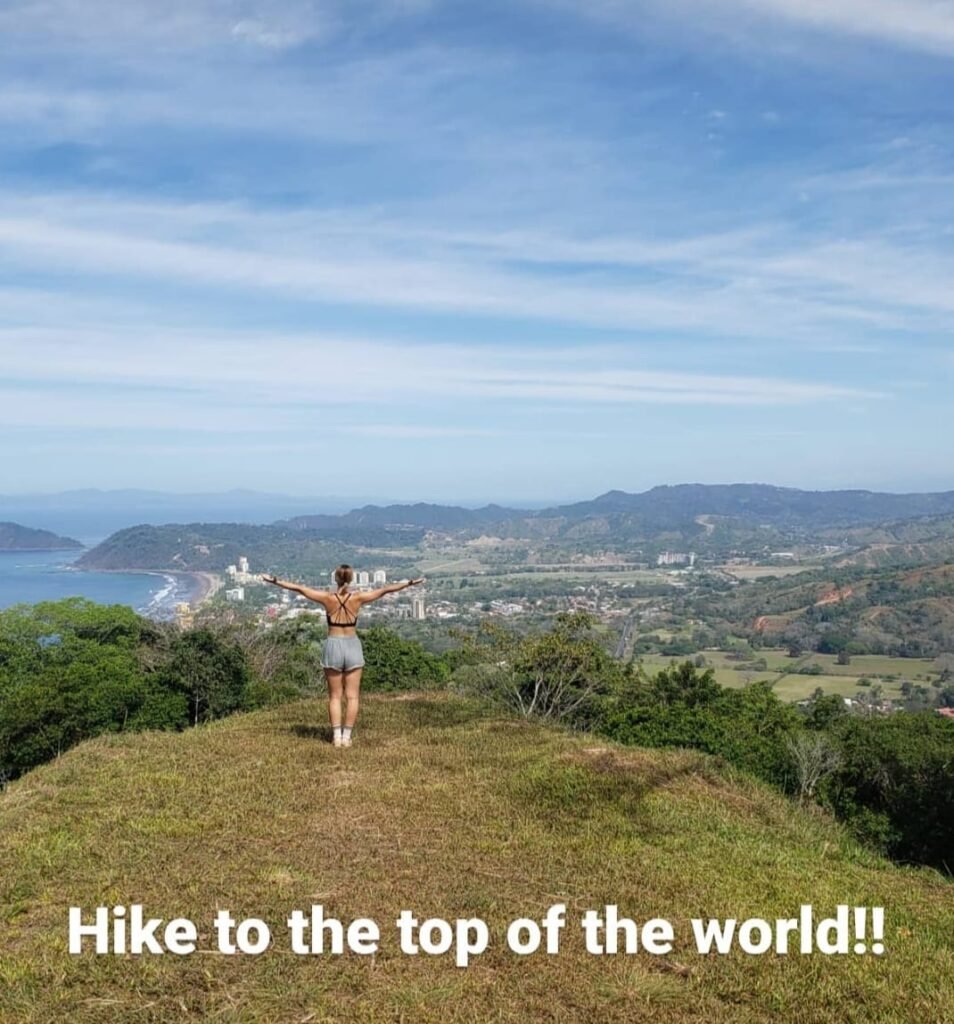 What your day will look like?
Each day will start out mindfully with a beach walk or meditation. Fresh juices and fruit followed by a yoga class with Robyn. After yoga you will be ready for a buffet breakfast with yummy fresh foods. Sound bowl classes and Immersion with Tammy will always be an adventure, private and group sound bowl healing. There will be plenty of time to explore nature or just relax at the pool. You will have the opportunity to experience off property tours during the week. Then watching spectacular sunsets and enjoying themed dinners nightly followed by a beach bonfire.
Here's a sample menu for this healing retreat:
Breakfast
Fresh tropical fruit platter (papaya, pineapple, mango, watermelon, etc.)
Homemade granola with coconut yogurt
Scrambled eggs with vegetables and herbs
Freshly squeezed orange juice or herbal tea
Fresh baked bread with cranberries and walnuts
Dinner
Fresh Mahi Mahi grilled with onions and peppers, garlic and lime with a mango chutney
Stuffed bell peppers with  rice, black beans, and chipotle tomato sauce
Steamed broccoli and carrots with sesame ginger dressing
Grilled vegetables with quinoa and roasted garlic sauce
Snacks
Fresh cut vegetables with beet hummus
Homemade energy balls with nuts, seeds, and dried fruit
Fresh fruit smoothies with coconut milk and spices
Your Investment
 (2 available) Suite King bed single room-$2500 per person
(4 available) Suite Queen bed shared room-$2100 per person
(1 available) Suite Full and twin shared room-$2200 per person
 (1 available) Cabina Queen bed single room-$2300 per person
(1 available) Cabina 1 Full bed single room $2100 per person
(1 available) Cabina 2 Full beds shared room – $2000 per person
 (2 available) Cabina Full and twin bed shared room-$2000 per person
Payment Schedule
50% payment due at booking to reserve your spot
Aug 7th- Remaining balance due
100% Refund up to 60 days out