Destination Dream Wedding Beach Front Costa Rica
Welcome to our Hermosa Beach Properties a hidden gem nestled in the captivating beauty of Playa Hermosa, Costa Rica. With its intimate and charming atmosphere, our Beach Houses offers a unique venue for your destination wedding, providing accommodation for all your cherished guests.
For your wedding party or VIP guests, Hermosa Beach House offers spacious suites as well as shared cabina options. These suites may include separate living areas, terraces, and stunning views of the ocean or surrounding tropical gardens. Your loved ones can indulge in the ultimate relaxation and enjoy the exclusivity of these special accommodations.
The Hermosa Beach House also boasts an array of amenities to enhance your guests' experience. They can take a dip in the inviting swimming pool beachfront. Our on-site catering serves, blending local flavors with culinary delights, ensuring a memorable dining experience for your guests.
In the mornings, your guests can wake up to a delicious breakfast buffet if you choose as part of your wedding package,  preparing them for another day of celebration and exploration. For those seeking relaxation, the Hermosa Beach House may offer a spa or wellness treatments where guests can indulge in soothing treatments and massages, rejuvenating their body and mind with a yoga class.
We offer charming and comfortable accommodation for your wedding guests but also provides a unique and memorable experience. With its personalized service, elegant design, and proximity to the beach and local attractions, The Hermosa Beach House promises to be the perfect backdrop for your destination wedding, creating cherished memories that will last a lifetime.
To have your wedding at Hermosa Beach House properties you must rent the entire property for a minimum of 4 nights. We provide everything you can want or need for a dream destination wedding. Our services include planning, catering, an officiant, entertainment, flowers, set up, rentals, photographers, tours, spa, hair, makeup, parties, and much much more.
For more information and a quote fill out the questionnaire below and we will contact you asap with options.  It is helpful to mention your budget in the description for a understanding of options we can provide. We are grateful for your consideration. We can't wait to host your dream wedding.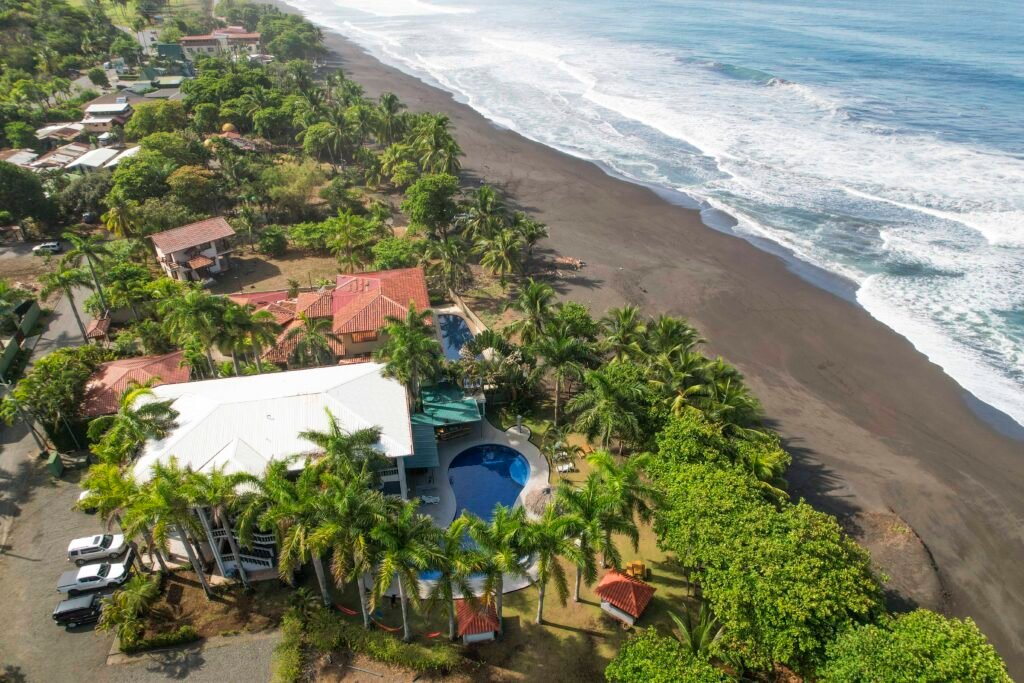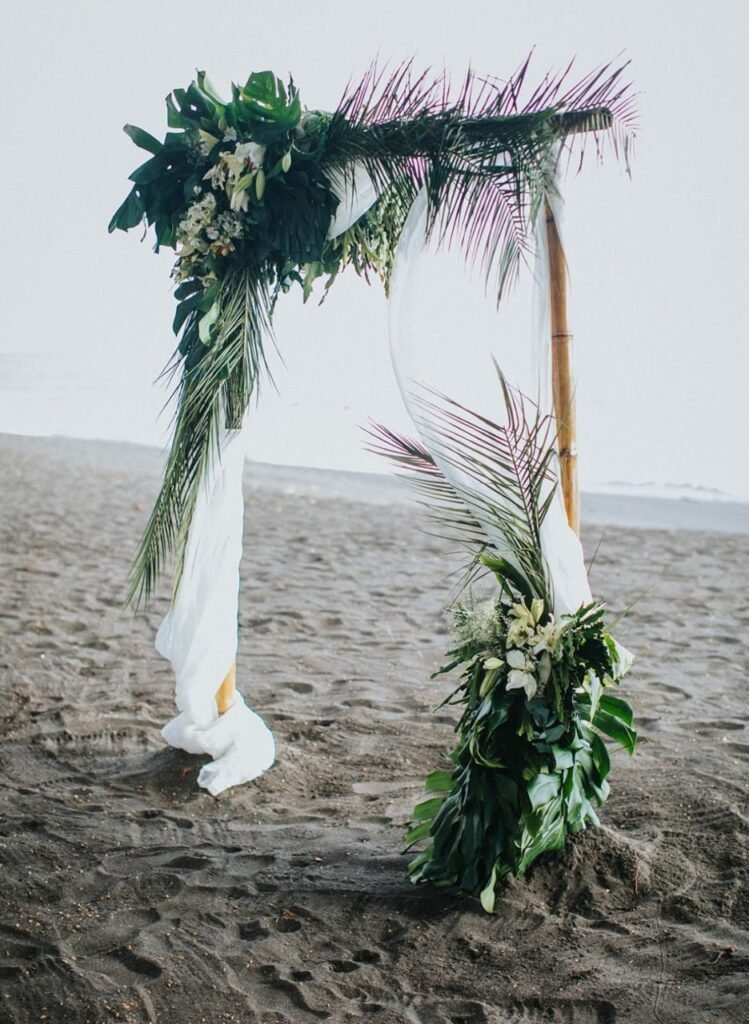 Upon arrival, your guests will be greeted by an inviting Beach House entrance. The friendly staff will be ready to assist and ensure that your guests feel welcomed and comfortable throughout their stay.
The Hermosa Beach House offers a variety of well-appointed rooms and suites, each designed to provide a tranquil and comfortable retreat. The accommodations  are cozy and inviting atmosphere for your guests.
Our passionate chefs, who will curate a culinary experience that delights your senses and leaves a lasting impression on your wedding day. With a deep love for creating exquisite dishes, our chef brings a unique touch to your wedding dinner.  With years of experience in the culinary industry. They are dedicated to sourcing the finest local ingredients, showcasing the flavors of Costa Rica in every dish they create.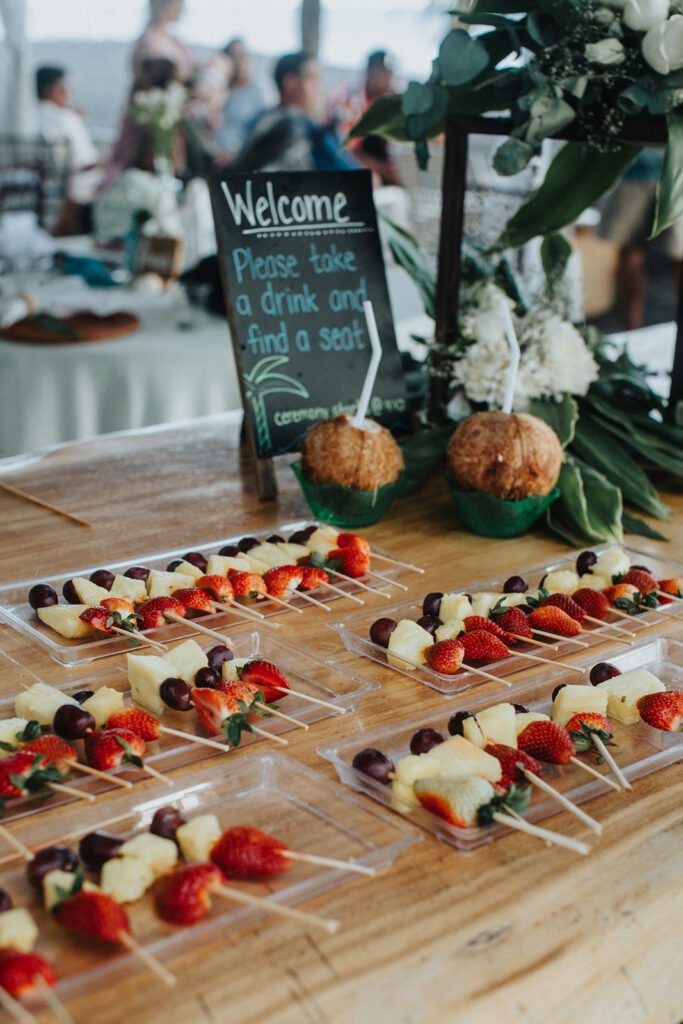 From fresh seafood caught from nearby waters to locally grown fruits and vegetables bursting with vibrant flavors, our chef celebrates the rich bounty of the region.  Our chef is known for their creativity and attention to detail.
They take pride in designing a menu that reflects your preferences and desires, ensuring a personalized dining experience that aligns perfectly with your vision for the wedding.
Whether you have specific dietary requirements, cultural influences, or simply a favorite cuisine, our chef will work closely with you to craft a menu that exceeds your expectations.
For entertainment we can offer bands, DJs, Fireworks, Fire Dancers and more. Make you wedding truly unique and a vacations your guests will never forget.