Welcome to the Hermosa Beach House beachfront retreat center in Costa Rica, the ideal destination for hosting your next retreat. Making your hosting experience easier is our goal.  Our attentive staff is ready to help you set up a customized retreat.  We help with transportation, organizing room assignments, creating a budget and providing pictures for advertising.
The center features a variety of spacious and comfortable accommodations, ranging from private suites to shared rooms, allowing you to accommodate different group sizes and preferences. Each room is tastefully furnished, providing a cozy sanctuary for relaxation and rest. Many rooms offer breathtaking views of the beach and ocean, allowing guests to wake up to the soothing sounds of the waves and the warm glow of the sun.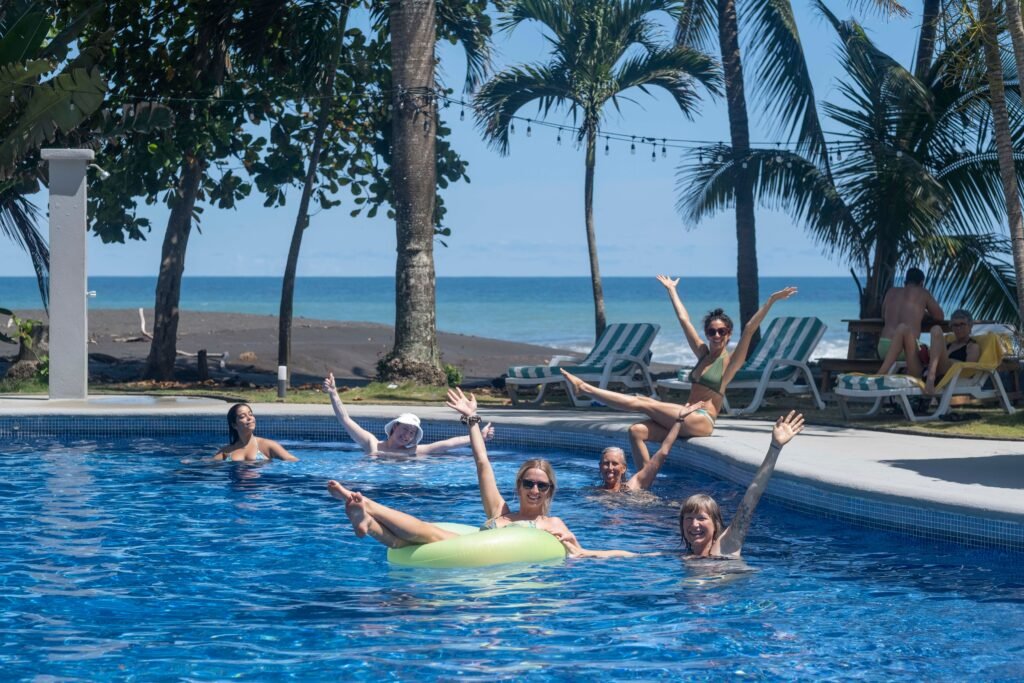 We have indoor and outdoor spaces designed to cater to the needs of your retreat. The beach front yoga studio is ideal for yoga and meditation sessions, providing a serene and peaceful environment for self-reflection and inner growth.
On the first floor next to the pool there is game room, perfect for group gatherings, workshops. We have outside meal area with 2 large wood tables to enjoy our yummy meals as a group. The area is thoughtfully designed to foster connection and a sense of community among participants.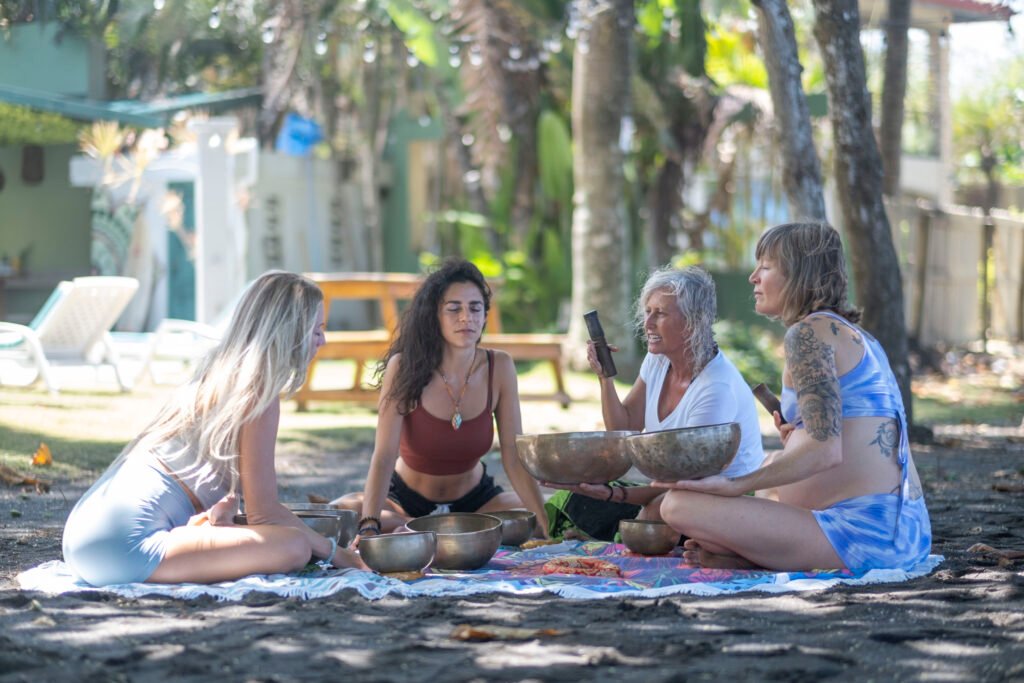 Whether you pool side or ready to explore the rain forest just across the street. This location invites guests to immerse themselves in nature and find solace in the serene surroundings. The outdoor space is an oasis of tranquility, with hammocks, loungers, and secluded nooks that provide opportunities for relaxation, reflection, and connecting with fellow retreat participants.
In addition to the beautiful spaces, our retreat center offers a range of amenities to enhance the retreat experience. We offer an array of rejuvenating treatments, massages, and healing therapies to promote relaxation and well-being. A pool  provide the perfect opportunity to unwind and soak up the sun.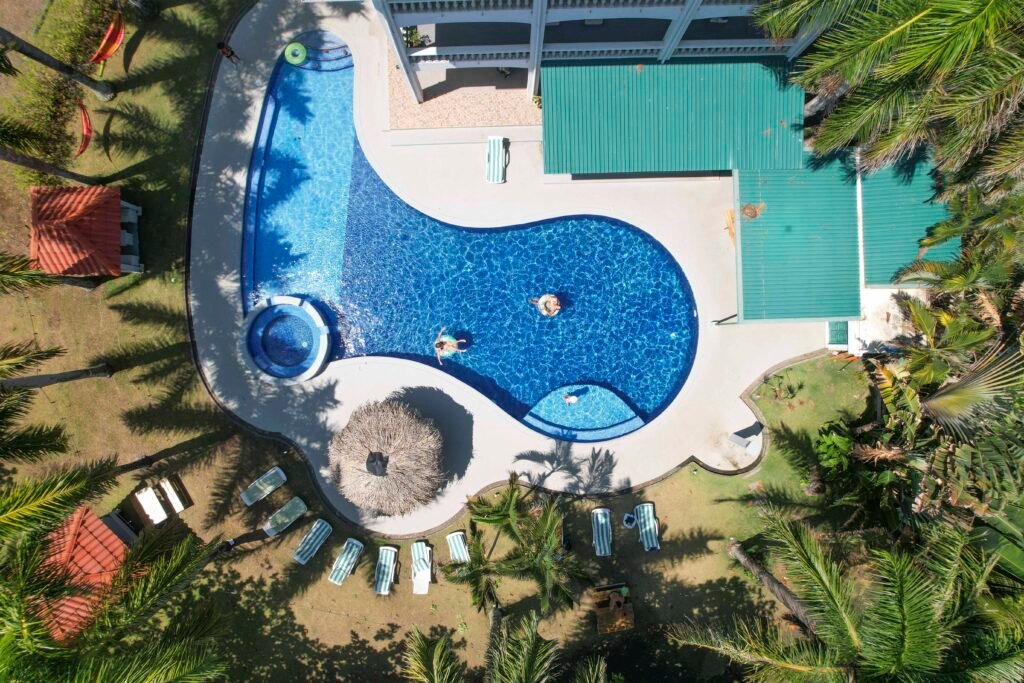 Our dedicated and experienced staff is committed to providing exceptional service and ensuring that your retreat runs smoothly. From assisting with logistics and arranging transportation to offering support throughout the retreat, our team is here to ensure a seamless and memorable experience for both you and your participants.
The Hermosa Beach House is the best location for a retreat. The black sand beaches,  waves create an idyllic backdrop for relaxation and contemplation. Retreat participants can enjoy beach walks, swim in the pool, or simply bask in the sun, allowing the healing powers of nature to wash over them.
Our beachfront retreat center in Costa Rica offers the perfect sanctuary for hosting your next retreat. With its serene atmosphere, stunning natural surroundings, versatile spaces, and dedicated staff, it provides an ideal environment for self-discovery, transformation, and connection.
We can customize a meal plan perfect for your guests.  We accommodate to food restrictions and allergies.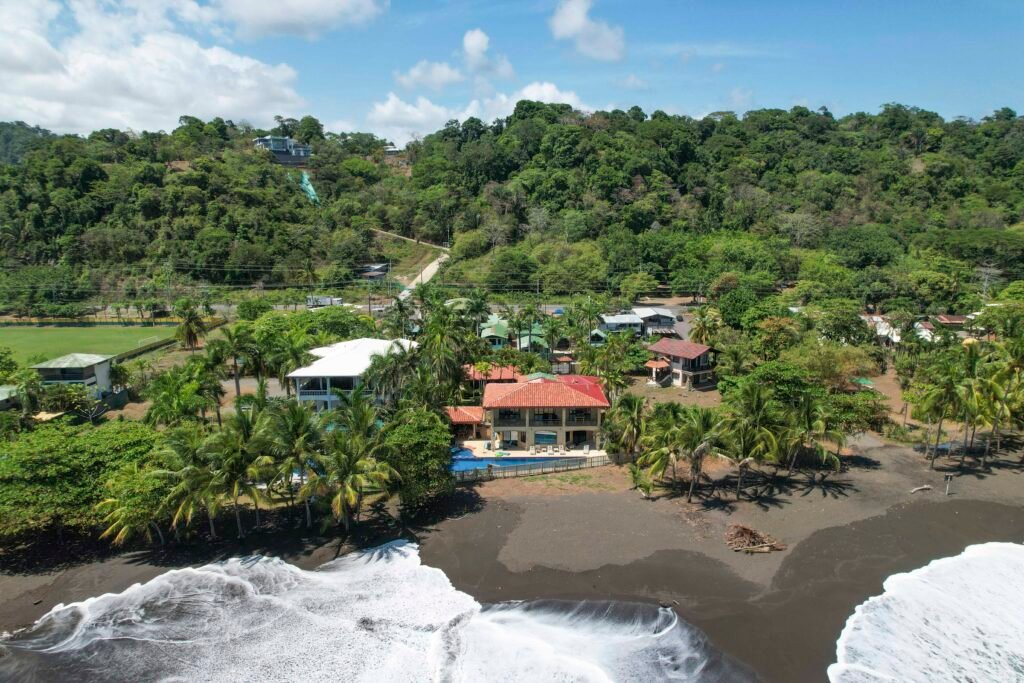 Our one of a kind locations beachfront backed up to the rain forest will heal you and send your guests home with a piece of paradise love. "Pura Vida"
The first step to plan your retreat at one of Hermosa Beach House Properties fill out a questionnaire below and we will get back to you ASAP. 
We will help you with Transportation option and coordination once in Costa Rica.  Lodging options and pricing of both properties depending on your guests needs.  Meal plan may vary depending on type of retreat and every groups different needs.  We can set up ceremonies, treatments, and activities by local businesses. There are so many fun tours and experiences and we can arrange it all as part of the retreat or as a extra charge to your guests.